Kurt Koelling and Lou Matustik.
Kurt flying his 118" Extra in Freestyle.
Kurt flew the original PRO to the Unlimited World Championship title.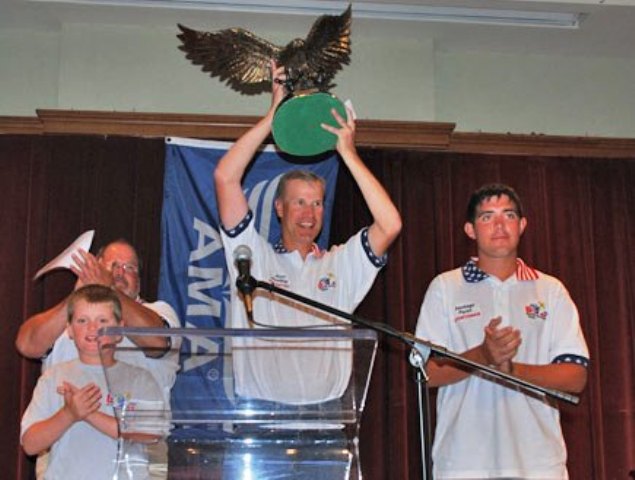 USA Team Champs.
Paul Mcmillan flies the 124" Extra 300 PRO for Team Canada
Team Japan's 126" Extra 300 and 124" Extra 300 PRO.
Practice day line-up.
Nicolas and Ivan Pinzon of Team Canada
Nicolas's 124" PRO; Nicolas and Ivan with Nicolas's Unlimited 2nd Place Trophy
Cody Wojcik with his 124" PRO.
Team USA's Rick Byrd with his
Extra 300 PRO "Special"
Tony Gorgone, 124" PRO, Team USA
2014 Intermediate World Champion.
Team Columbia (L to R)
Ramon de Zubiria -Pro, Carlos Paez - Pro
Alvaro Yanguas - Pro, Carlos Anaya - Pro
Jose Fernando Botero - 118" Extra 300
Antonio Rodriguez - 118" Extra 300
Julio Cesar Ospina - 118" Extra 300