2017 Scale Aerobatics NATs
Carden Aircraft congratulates all the pilots who competed at the 2017 Scale Aerobatics NATs and offers a special thanks to those who choose Carden Aircraft for their competition airframes. At Carden Aircraft we know and appreciate the dedication and discipline required in pursuing IMAC excellence.
---
2016 Clover Creek IMAC / Freestyle Invitational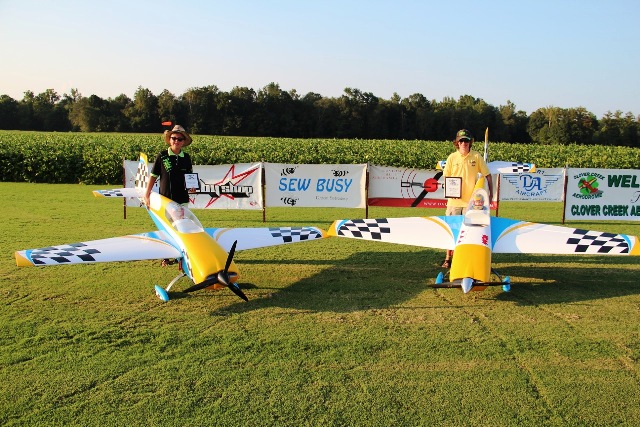 Evan Turner and Sam Pankratz with their "sister" PROs at the 2016 Clover Creek IMAC / Freestyle Invitational.
Evan placed 2nd in Advanced, and 10th in Freestyle. Sam placed 1st in Sportsman.
Link to Evan's Freestyle: https://vimeo.com/181529531
---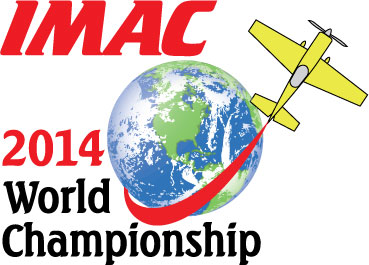 Carden Aircraft extends a heartfelt congratulations to all the pilots and crew who competed in the inaugural IMAC World Championships. We understand and appreciate the hard work and dedication by all involved in this groundbreaking scale aerobatics competition. For this, you are all champions! We also offer a sincere thanks to the many pilots who chose to fly Carden aircraft in the 2014 IMAC World Championships, and a special congratulations to Unlimited pilot Kurt Koelling, and Intermediate pilot Tony Gorgone for winning their respective classes and earning the moniker of "IMAC World Champion."
(L - R) Kurt Koelling - 2014 Unlimited World Champion
Tony Gorgone - 2014 Intermediate World Champion